INTERIOR FEATURES: Vinyl Floors, Carpet, Newport Cherry Cabinets, Solid Surface Counter Tops, Full Kitchen, 10 cu ft Top/Bottom Fridge w/Ice Maker, Conv. Microwave, Stove Top/Oven, Dining Table & 4 Chairs, Shower, S…
1 month ago
on Classified Ads
smoke-free environment in very good condition
1 month ago
on ebay.com
The MH4800 was produced from November 2001 through April 2013. 25hp Kohler Command Gas engine and loader bucket. Popular with customers looking for power on a budget. The MH4800 uses hydraulic motors to drive the tr…
1 month ago
on ebay.com
I am not the original owner. Purchased from a gentleman in Las Cruces, New Mexico. The dolly has quite a bit of tread left on the tires and the Teal Paint is still great looking. Looks real sharp. The tail lights wo…
1 month ago
on ebay.com
55335 Miles. 413 engine. Located in Alamogordo, NM. Project vehicle. Running but needs cosmetic work. A/C works too.
1 month ago
on ebay.com
2004 , 28' 5th wheel, all appliances, clean, everything works. 1 slide out  hdtv 32", 2 new batteries, set up in park, all amenities, for sale not for rent  call 505-407-1018.
(505) 407-1018
1 month ago
on Classified Ads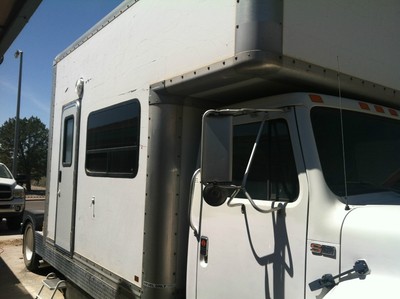 1988 international 5 ton toterhome: Details: toterhome was a restoration project that started a year ago. At 90% restoration Motor was replaced in 2004 by U-Haul and only has 67,000 miles it's an international 7.5 L…
1 month ago
on ebay.com
2002 Fleetwood Wilderness GL M30N. This is my 2002 Wilderness GL Series M-30N made by Fleetwood RV. This is a great camper trailer and has a few brand new items on it. The inverter was just replaced as well as the …
1 month ago
on RVs for sale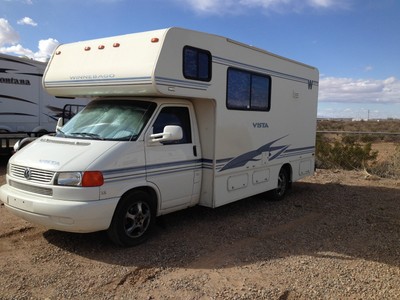 Volkswagen 5 speed automatic with overdrive (12 mpg) Drives PERFECTLY Cold AC, Dash and House Furnace Onan 2.8 generator with hour meter, under 180 hours 30 AMP electrical Elect light water heater - just switch on! …
1 month ago
on ebay.com